Optical Fiber Coloring and Rewinding Machine TD05
Price: from manufacturer Tongding.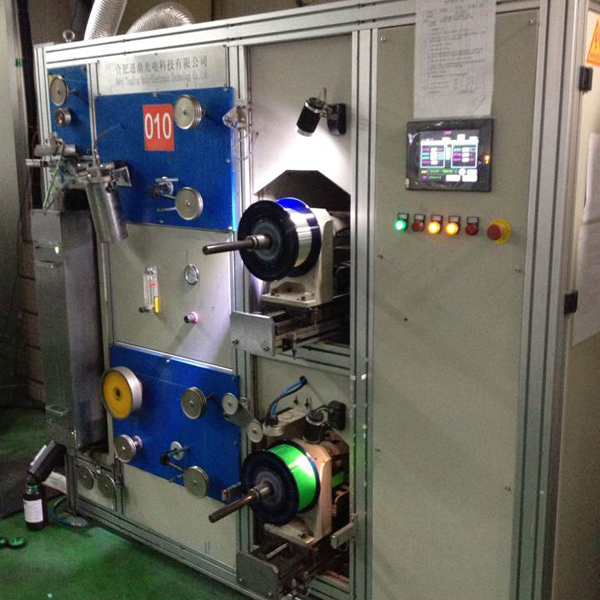 Application
The machine is mainly used to color the surface of optical fibers and makes it easy to identify the multi-fibers in the loose tube. It is also used to rewind fibers. The line is adopted control system of international advanced PLC and industrial man-machine interface.
Main technical data
| | |
| --- | --- |
| Coloring speed | 1800m/min (Nitrogen gas ) |
| Rewinding speed | ≤1600m/min |
| Pay-off and take-up tension | 0.3N~1.5N ±0.05N |
| Traversing pitch | 0.1~1.0mm ±0.01mm |
| Extra-attenuation after coloring | ≤ 0.02 dB/Km (SM, 1500Nm) |
| Optical fiber reel size (max.) | 25km/50km |
| Reel weight | 10kg |