Fork type stranding machine
JC-400-500-560-630
Price: from manufacturer Huacheng.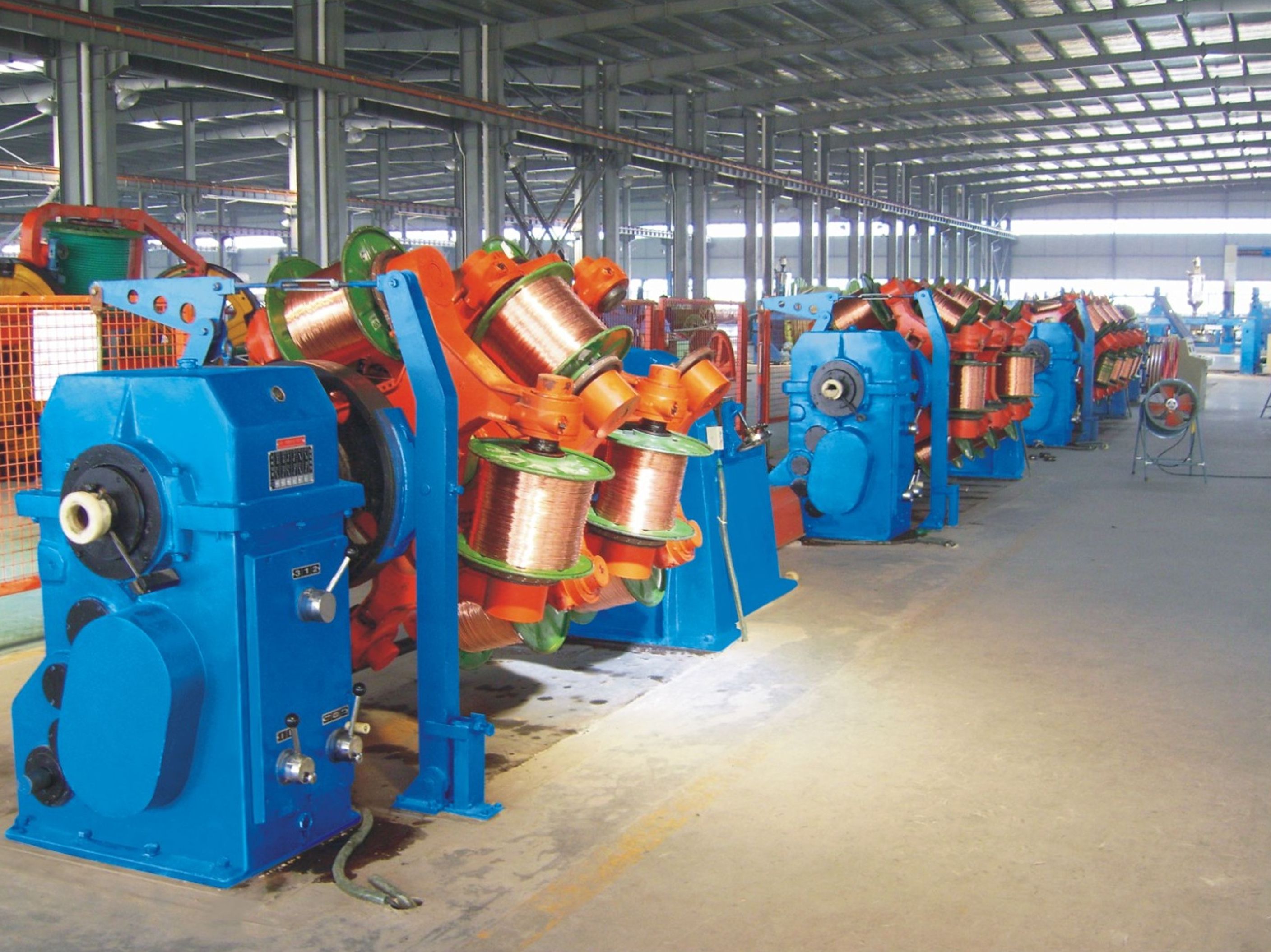 Usage
The machine is used for stranding Cu, A1 wires and ACSRs, compacting the sector conductors, or steel armoring and Cu-screening the cables.
Main Features
The stranding cages are linked tighter through transmission shafts, to keep the stranding pitch stable. The stranding body is supported on the stands at both ends, with rigidity and low noise in running. The wire pre-formers can be added to make compact stranding.
Main Parameters:
Model
Single wire diameter (mm)
Maximum speed fork (rpm)
Traction wheel diameter (mm)
copper
complex
steel
6 plate
12 plate
18 plate
24 plate
JC-400
ø 1.2 ~ 3.2
ø 1.5 ~ 3.5
ø 1.0 ~ 3.0
156
156
136
122
ø 1600
JC-500
ø 1.2 ~ 4.5
ø 1.5 ~ 5.0
ø 1.0 ~ 3.5
118
97
85
75
ø 2000
JC-560
ø 1.2 ~ 4.5
ø 1.5 ~ 5.0
ø 1.0 ~ 3.5
111
85
75
65
ø 2000
JC-630
ø 1.2 ~ 4.5
ø 1.8 ~ 5.0
ø 1.0 ~ 3.5
97
85
75
65
ø 2000