Cage Type Stranding Machine
JL 400-500-630-800
Price: from manufacturer Huacheng.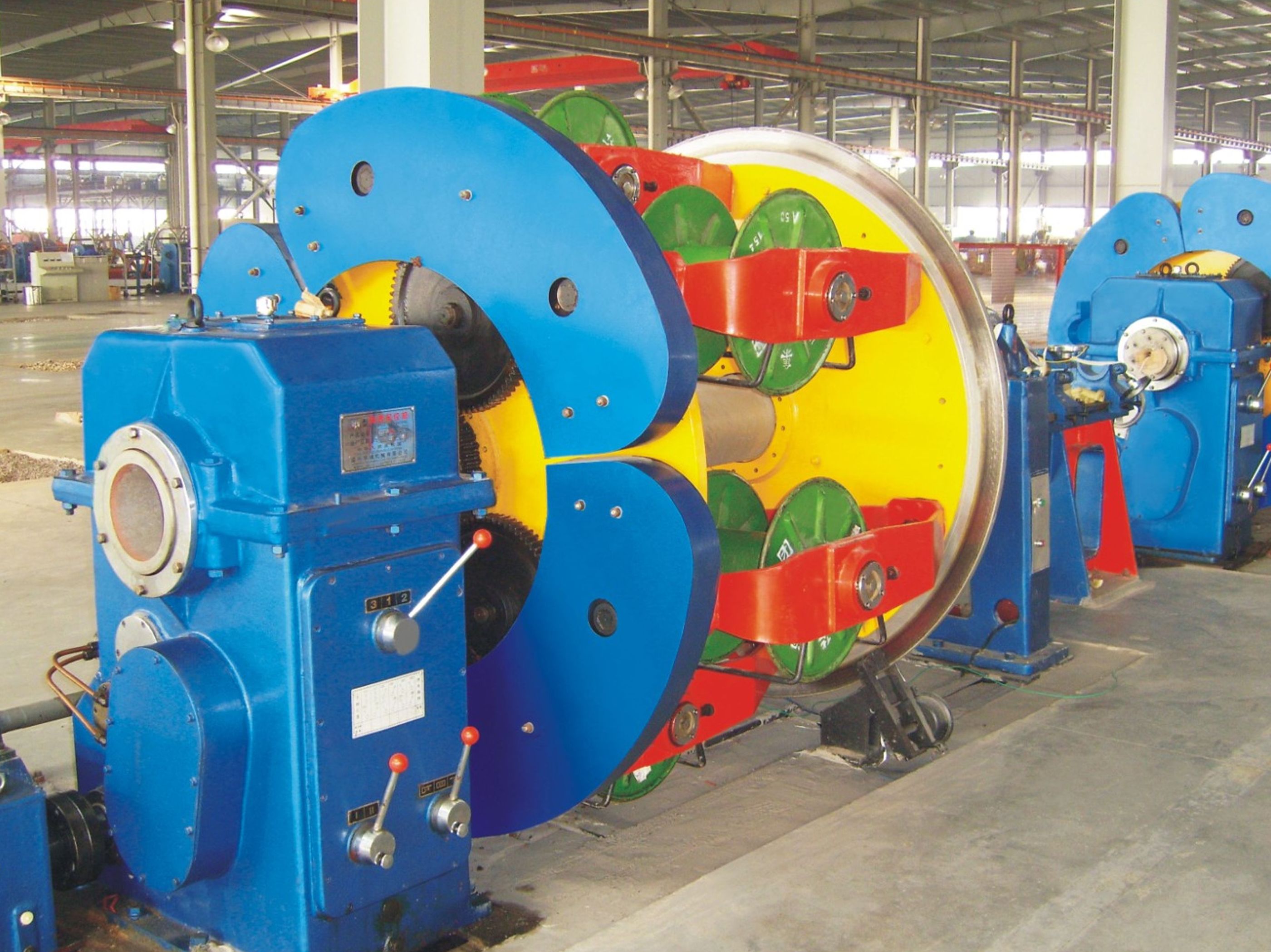 Usage
The machine is used for stranding Cu, AI wires and ACSRs, as well as lated wires. It also can steel armoring or Cu-screening the cables.
Main Features
The transmission shafts link all the machine parts together to have stable stranding pitch and tow running noise. The taping units or armoring units are available at the user's request. The back twisting is completed by planetary mechanism or by cranks.
Gallery of JLY-400+48, Gallery of JLY-400-630
Main Parameters:
Model
Single wire diameter (mm)
Twister maximum speed (rpm)
copper
Complex
Aluminum-clad
6 plate
12 plate
18 plate
24 plate
36 plate
48 plate
JL-400
ø 1.5 ~ 3.0
ø 1.8 ~ 3.5
ø 1.5 ~ 3.0
110
97
85
70
62
61
JL-500
ø 1.5 ~ 3.5
ø 1.8 ~ 4.0
ø 1.5 ~ 4.0
110
97
70
70
51
36
JL-630
ø 1.5 ~ 4.5
ø 2 ~ 4.5
ø 1.8 ~ 4.5
95
78
68
56
--
--
JL-800
ø 1.5 ~ 4.5
ø 1.8 ~ 5.0
ø 1.8 ~ 4.5
--
51
45
40
--
--