Cabling Machine
JCL-400-500-630-1000-1250-1600
Price: from manufacturer Huacheng.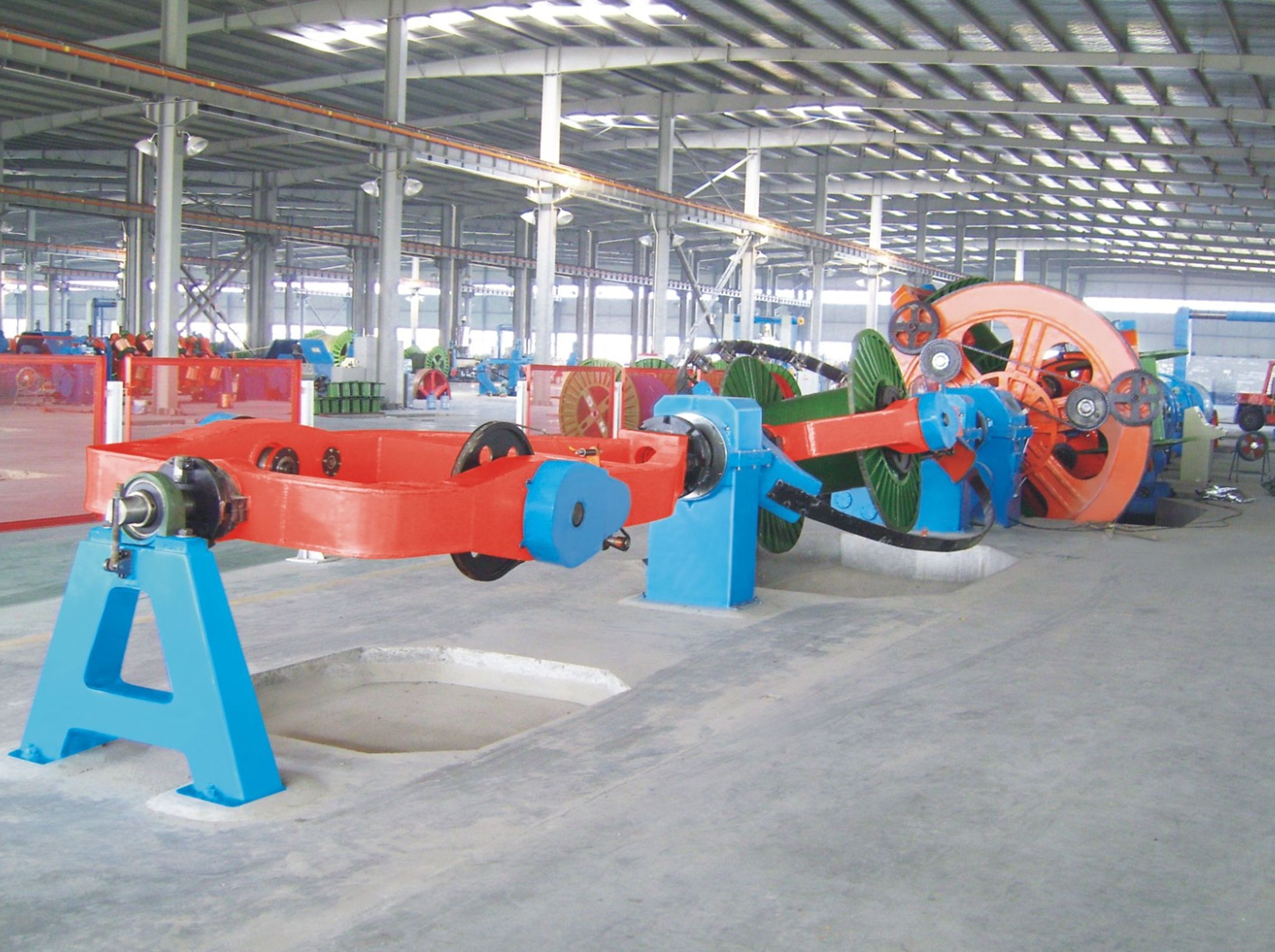 Usage
The machine is used for cabling the multi-core (3 to 7) plastic cables. XLPE cables with or without steel armoring. Especially, the models ø 1000/1+6 and ø 1250/1+6 can make stranded telephone cables, control cables and mineral-use cables.
Main Features
This series has a wide range of variety to suit the user's requirement greatly.
The machine may strand the round cables with back-twist and sector cables without back-twist. Cranks or chain-gear mechanism are optional for back-twist. The chain round backs to twist.
For the sector cables, the pre-spiraling is done by hand or by motors in or out of running.
Main Parameters:
Model
Reel specifications (mm)
Single wire diameter (mm)
The maximum outer diameter of a cable (mm)
Auger speed (rpm)
JCL-400
ø 400
ø 3 ~ ø 8
ø 40
54 ~ 121
JCL-500
ø 500
ø 50
50 ~ 117
JCL-630
ø 630
ø 50
30 ~ 110
JCL-1000
ø 1000
ø 5 ~ ø 20
ø 80
12 ~ 29
JCL-1250
ø 1250
ø 5 ~ ø 25
ø 80
5 ~ 23
JCL-1600
ø 1600
ø 10 ~ ø 45
ø 100
4 ~ 12